Ajantieto tuottaa tulevaisuuden taloushallinnon koulutuksia. Tuomme taloushallinnon ammattilaisten ulottuville tärkeimpiä ja ajankohtaisimpia lainsäädännön muutoksia. Autamme talousasiantuntijoita kehittymään työssään ja oppimaan uutta. Ajantiedon koulutukset ovat ajankohtaisia, käytännönläheisiä ja osaamistarpeita ennakoivia. Kouluttajamme ovat maan eturivin asiantuntijoita.
Parhaillaan uudistamme ja päivitämme taloushallinnon koulutustarjontaamme. Minua kiinnostaa, mitä seuraavaksi tulisi oppia ja seuraan työkseni ympäristössä tapahtuvia muutoksia.
Avitan taloushallinnon asiantuntijoita menestymään työssään.
Voinko olla avuksi, kaipaatko jotain koulutusta?
Oppimisterveisin, Jaana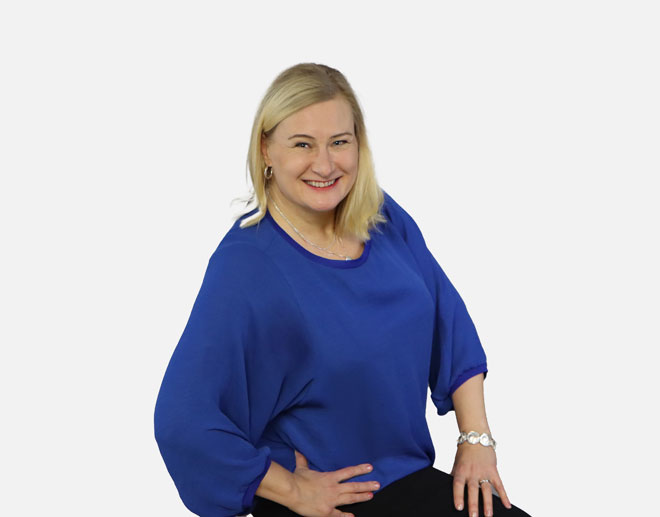 Jaana Koskinen, toimitusjohtaja, HHJ Pj, KLT
gsm 040 569 3500
---
Taloushallinnon koulutukset – järjestä joko koulutuksen otsikon tai ajankohdan mukaan:
---
Katso myös:
To 02.02.2023 - Pe 15.12.2023
Pe 12.01.2024 - To 31.10.2024
To 21.09.2023 - Pe 31.05.2024
Sähköinen laskutus, verkkolaskustandardit, laskumerkinnät ja verokohtelukoodit
Opas on tehty kaikille, joiden työhön kuuluvat jollakin tapaa laskut ja niihin liittyvä prosessihuolenpito.
Ajantieto goes
Uusia näköaloja ja oivalluksia työhön sekä omaan elämään kaipaaville.
Otetaan rohkeasti etäisyyttä arkeen, tutustutaan uusiin näkökulmiin. Opetellaan näkemään omaa elämää, työuraa ja mahdollisuuksia entistä rikkaammin.
Tutustu Ajantieto goes -kuvagalleriaamme